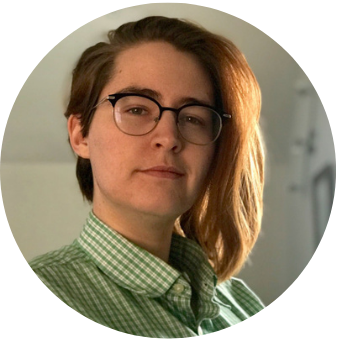 Realtor®
Coming from a non-profit background, Lauren became a Realtor to advocate on behalf of future homeowners. They transferred out of management at Oakland University to join Trillium Real Estate because of the consistent trust and care that Trillium demonstrates for their clients and the Ann Arbor community. Lauren loves spreadsheets and contracts, so you can focus on the fun part of househunting: finding your next home!
Education: Graduate of Real Estate One Academy, Bachelor of Arts in Cinema Studies from Oakland University (and nearly the school mascot too)
Life before Real Estate: Founder and President of Trans Stellar Film Festival, Department Coordinator at Oakland University
Life's passion: Finding people the resources they need to achieve their goals
Life's pet peeve: American Cheese
Person/s I'd most like to meet: My great-grandchildren
Favorite book: Jane Eyre by Charlotte Bronte
Favorite movies: Zoolander and Rubber
Favorite local restaurant: The Lunch Room
Favorite restaurants anywhere: Buddy's Pizza
Favorite cause: The Ozone House
Favorite vacation: New England and all the delicious seafood!
Favorite free-time activity: Heading to the movie theater or the arcade
Tell us About Your Experience with Lauren
We love hearing about your experience with our Realtors®.