Our "most favorite Ann Arbor home ever" is on the market!
Breathtaking. That's the best description for the Italianate villa-style home at 1115 Woodlawn that hit the market a few days ago. If you're a lover of historic homes, jaw-dropping works, too. Take a look at its beauty shot, the main photo on its listing: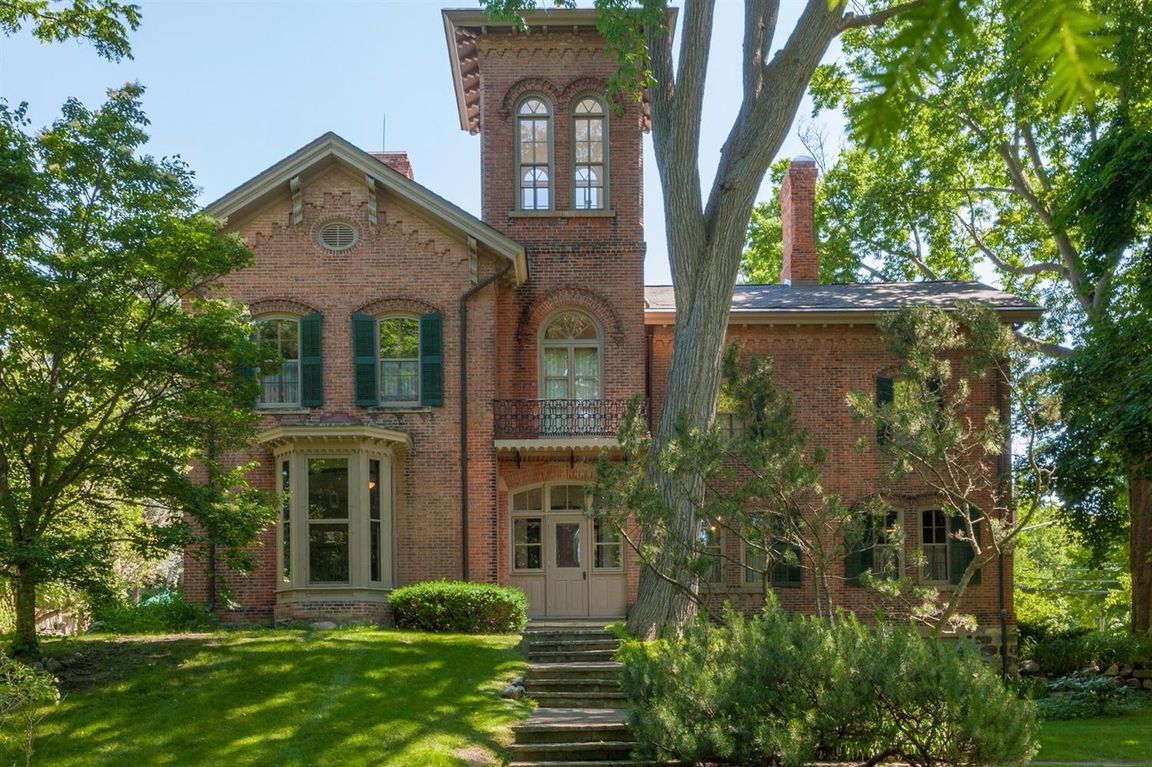 Doesn't it look like it should be in another country? It's just steps away from Packard Road.
Inside is a magnificent mixing of modern into the home's 1861 features, in a way that honors the original yet allows for a 2016 way of life.
Starting with our favorites, here's a peek at its characteristic features:
| | | |
| --- | --- | --- |
| | | The inside of the turret |
| | | The barrel vault basement |
| | | The sitting room, attached to the master bedroom, has a balcony. Here's the view. |
| | | The kitchen, perhaps the most modern room, still retains its 1861 feel with its backsplashes, curved window frames, and cabinet style. |
| | | Curved window frames are in most of the home. Here's the living room. On the left is the bay window that's prominent in the outside front of the home. |
| | | And here's that bay window's close-up. |
| | | This view from the outside of the home's addition also speaks of a villa-like experience. |
More extras on top of extras
There are a number of other lovely extras:
An addition to the home has a two-story apartment with a first-floor kitchen and a second-floor open room full of glorious skylights.
A beautifully restful sunroom that opens to a private patio.
A basement full of surprises even beyond the barrel vault.
My particular love for this house is the basement workshop. Can you imagine puttering around here with the stones and mortar whispering to you of the home's history? This house was built two years before the Civil War. What stories could it tell?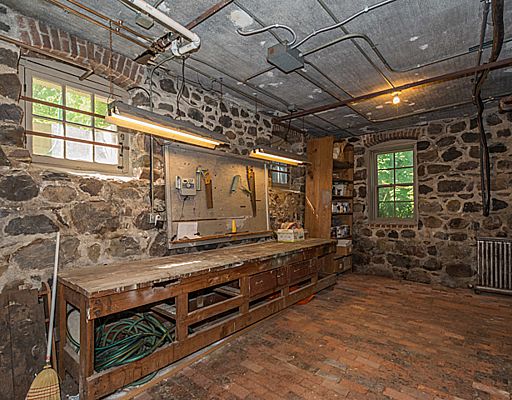 And then there are the radiators, one of them pictured on the right of this photo. I grew up in a house with rattling, hissing radiators so it seems like home to me.
This is an Ann Arbor property worth dreaming about, and if you're ready to meet the asking price of $1.25 million, it's worth pursuing.
For a more complete look at this home, jump over to the Virtual Tour for all the photos and the outlines of the property.
Listing courtesy of The Charles Reinhart Company