Polish up your Irish. St. Pat is coming to town!
Go Irish!
(Of course we don't mean Notre Dame.)
Where to go Irish in the Ann Arbor area
All the bars and pubs in the city are historically packed to the rafters on St. Patrick's Day. If tradition holds true, this March 17th will be even bigger since it's on a Saturday.
Before you raise a glass, best to learn how to pronounce the Irish version of Cheers: Sláinte, which means health.
slan-cha (Americanized)
shlan-ta
Accent the first syllable.
Here's a good recording of the Gaelic pronunciation.
Above is Dublin's fair city....
---
A few March 17 recommendations
Arbor Brewing Company
Opens at 11 a.m. Live music at 11:30 a.m. with the Y-Town Hoolies. Prophet Ecks spins 5-10 p.m. 114 E. Washington. Directions
Conor O'Neill's
The Irish Festival starts with a 7 a.m. breakfast. All day there'll be Irish dancers and live music, including bagpipes to get your shriek on. Depend on this pub for good Irish everything. 318 S. Main St.
Corner Brewery
9-11 a.m. breakfast options. 11 a.m.–11 p.m.: special St. Patrick's Day fare. Live Celtic rock 'n' roll 7–11 p.m., 720 Norris, Ypsi
Graduate Ann Arbor, 615 E Huron.
Opens at noon March 17, but you can celebrate all week with specials in the lounge, including Guinness, cider, Jameson pours, and an Irish meal. Come early on St. Patrick's Day and watch the parades.
Grizzly Peak
Starting at 11 a.m. meals of traditional Irish food. Limited-edition pint glasses will be available for $5 with refills at a discounted price.
Other Stuff
• Goings-on all around southeastern Michigan
• MLive has a great list, too.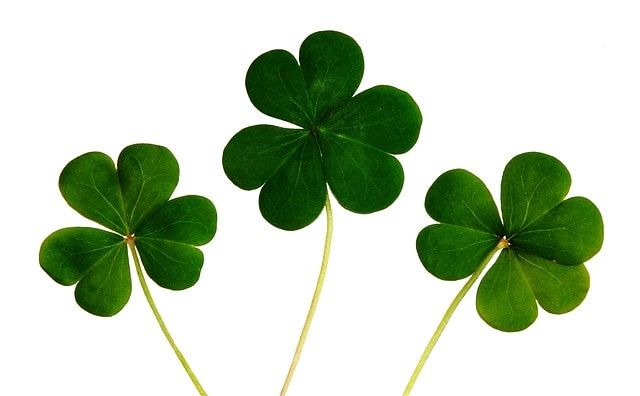 10 a.m.





Light of the World
Academy's Run
for the Gold 5K




11:10 a.m.




Cutest Leprechaun
Contest for kids
ages 5 & under


11:35 a.m.




Irish Dancers


11:45 a.m.




9th annual Paddy
Wagon Bed Race

Noon





Noon Parade

See the Event website for more details.
Pinckney is holding a St Patrick's Day Parade. The day starts with Light of the Worl...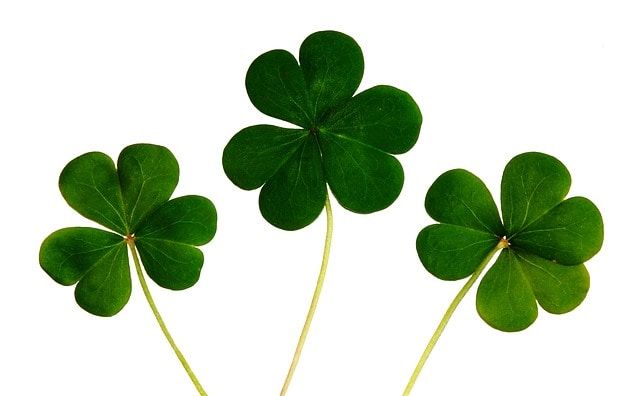 Weird Irish things . . .
Irish has no word for "no." No kidding. Check it out.
It has no word for "yes," either. Yeah, really.
"It was grand" almost always means it wasn't.
"St. Paddy's Day" it ain't.

"Paddy" refers to paddy wagons, used long ago to haul drunks to jail.
So maybe skip Paddy and just go with Pat.
A wee bit of Irish history . . .

In the flag of Ireland, the two outer sides represent the Catholic green and the Protestant orange. The white in the center symbolizes "the hope for a lasting peace between the two cultures on the island of Ireland."

Which Irish saint supposedly visited America 1,000 years before Columbus?
What will kissing the Blarney Stone supposedly give you?
If you were eating a boxty, what would this be?
In which city is Guinness brewed?
What gives the Purple Mountains in Kerry their color?
Answers are at the bottom.
Irish Trivia
We will have these memorized by March 17th. ...
Éirinn go Brách!
Ireland unto Eternity!
(And do be safe.)
Aye, ya rascal, don't be peeking!
Answers to the Irish Quiz
| | | | |
| --- | --- | --- | --- |
| | 1. | Saint Brendan | |
| | 2. | The gift of gab | |
| | 3. | An Irish potato cake | |
| | 4. | Dublin | |
| | 5. | Heather | |